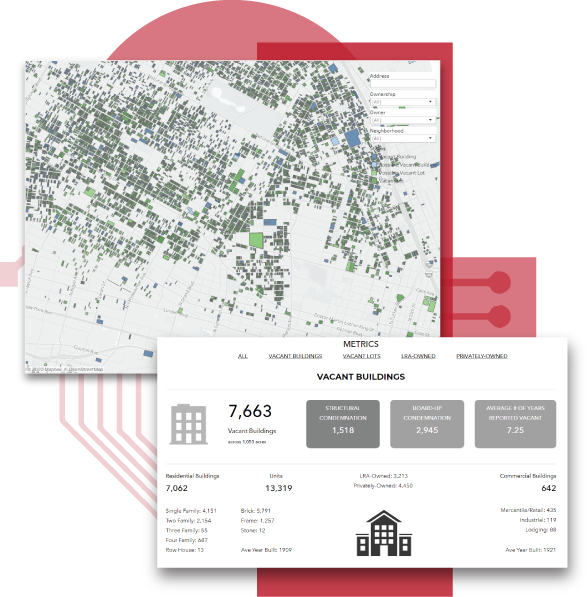 The STL Vacancy Portal is being developed by an interdisciplinary team that formed, in part, as the result of a Hackathon hosted by OpenSTL in September of 2017. The Hackathon focused on increasing data accessibility and transparency related to vacancy, and was endorsed by Mayor Lyda Krewson and the Land Reutilization Authority (LRA – the City's land bank and owner of more than half of the City's vacant properties), as well as several City departments. 
PHASE 1. PORTAL PROTOTYPE (we are here)
The Prototype reflects parcel data up through June 2018. These data are being used to test queries, theories, and codes to inform the development of the final product, and to share this site for user feedback. Visit the Portal Prototype.

PHASE 2. STL VACANCY PORTAL
The ultimate goal is a process that:
pulls publicly available data from the

 City's Open Data Site 

into one comprehensive dataset;

runs the new dataset through a series of automated processes that remove errors and inconsistencies, categorize vacant parcels, and provide analyses; and

updates the Portal metrics and interactive map as information changes, permits are issued or canceled, and parcel ownership or vacancy status changes.